Meetings Week Commencing Sunday 19th April
Details

Category: News
Created: 17 April 2015
Politics Meeting at GBC Monday Monday 20 April
In the run up to the General Election we shall be hosting a second night of political debate and discussion.
You can contact Andy Robertson here.
Details

Category: GBC.org.uk
Created: 16 April 2015
SHOW UP and ENGAGE WITH YOUR CANDIDATES
Email Andy Robertson for information and to submit questions here.
Details

Category: News
Created: 15 April 2015
Vote? You must be joking....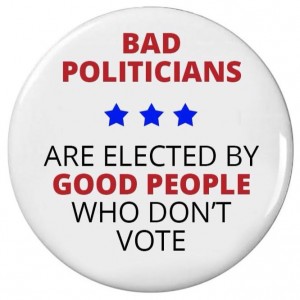 As I write we are less than four weeks away from the General Election, and it really is anybody's guess who will be running (or ruining) the country come May 8th. We have been treated to two televised debates, the second of which featured leaders of the seven major players. At times it resembled a cross between a TV quiz show and an episode of Jeremy Kyle. All seven were desperate to use the time they had to convince you that they are the man or woman to take us forward.
Details

Category: News
Created: 09 April 2015
Jesus is Alive! - Luke 4
It's Easter and as if we need reminding, Pastor Warren McNeil tells us that Jesus is Alive! Go Tell Everyone! No matter what! Go on the journey.
Details

Category: 2015 Bible Teaching Videos
Created: 05 April 2015
Approval Rated Sticker Effective - Part 6
Pastor Warren continues his teaching on 1 Corinthians. The Kingdom of God should never be brought into disrepute....
Details

Category: 2015 Bible Teaching Videos
Created: 29 March 2015